International Competition
The Oak Tree of Derry International Competition returns in October 2023 with seven competitors from around Europe, the UK and Ireland.
The competition will take place on Saturday 21 October in the beautiful surroundings of the Guildhall and results will be announced at the Closing Gala Concert on Sunday 22 October in Millennium Forum.
Who will take home the Oak Tree of Derry Trophy at this year's festival? Join us in the Guildhall on 21st October to find out!
Here's this year's fabulous line-up of top international choirs (A-Z)
Chorus Ostrava
Czech Republic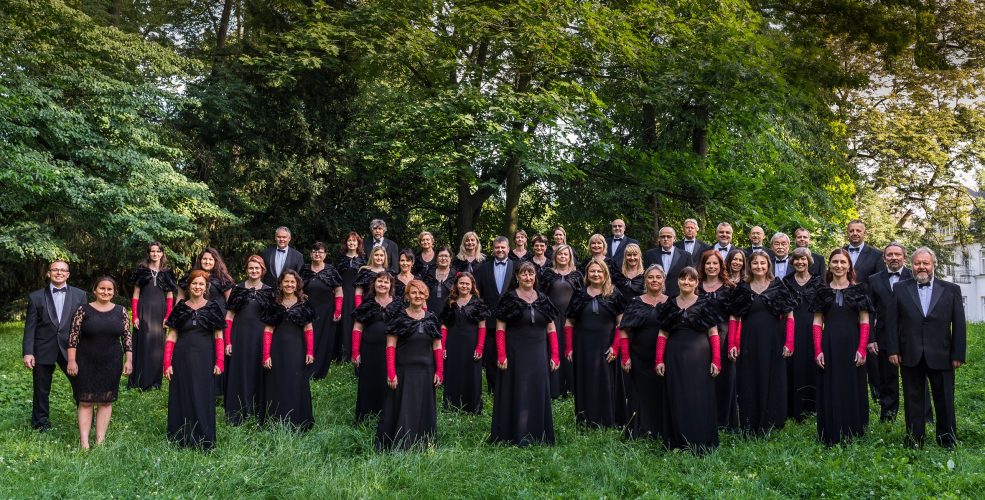 The mixed choir Chorus Ostrava has been working since 2008, based at the Faculty of Economics in the Technical University of Ostrava. It was established by Professor Lumír Pivovarský and his former student Dr. Jan Mlčoch. Mgr. Petra Rašíková has been its artistic director and choirmaster since 2013.
The choir is currently one of the biggest choir ensembles in the Czech Republic. During its tenure, the choir has won many awards in competitions, both nationally and internationally, which you can see for yourself in the "Choir's Achievements" section. In 2018, the choir was awarded the title "The Choir of the Year 2017" by the Czech Choirs Association. Chorus Ostrava also cooperates with various musical ensembles not only in the Moravian-Silesian region.
The choir's repertoire encompasses almost all choral genres, from vocal polyphony, to gospels and folk music adaptations to works of contemporary composers.
Den norske Studentersangforening
Norway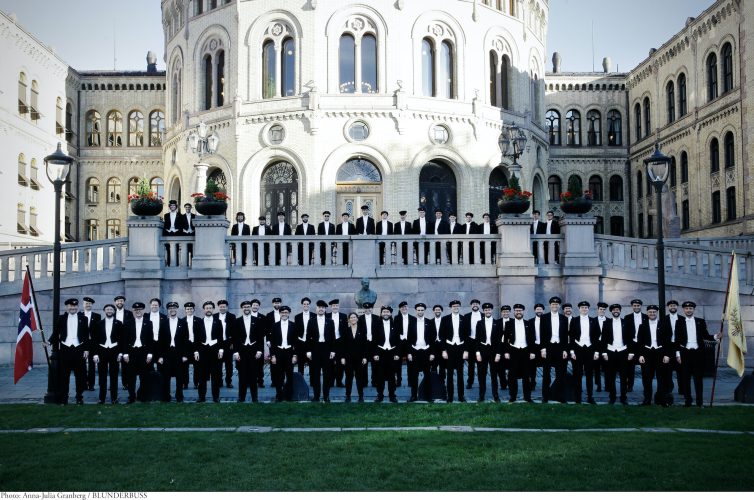 The Norwegian Student Choral Society (Den norske Studentersangforening–DnS) was founded in 1845 and is Norway's oldest choir. It is the University of Oslo's official male choir, and performs at many of the University's functions. The choir is a preserver of a rich musical culture that spans all the way back to the Norwegian romanticism of the early 19th century, and their first performance was in the poet Henrik Wergeland's funeral.
DnS consists today of approximately 60 ambitious singers, and is amongst the world's premier choirs; they're currently (2022) ranked as the world's 7th best male choir by Interkultur. In 2017 they won Male Voices and Sacred Music at the Anton Bruckner competition in Linz, and in 2019 they were crowned Norwegian Choir Champions in Trondheim.
Marit Tøndel Bodsberg Weyde has been their conductor since 2016.
Dysonans Chamber Choir
Poland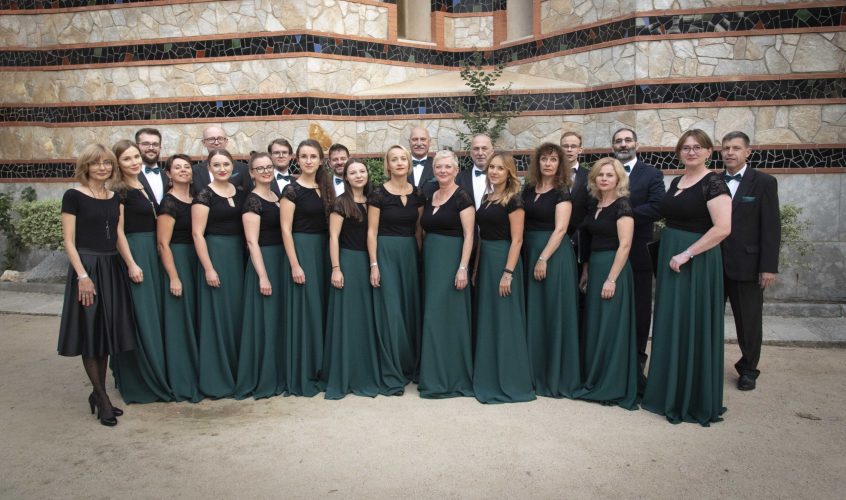 The history of the ensemble dates back to 1991, when a group of young people decided to form a choir. Since the beginning, the conductor of the Dysonans Chamber Choir has been Professor Magdalena Wdowicka-Mackiewicz, pedagogue and director of the Institute of Conducting at the I.J. Paderewski Academy of Music in Poznań. 
The ensemble gives concerts in almost all European countries and takes part in the most prestigious international choral competitions. The ensemble's most recent achievements are: Grand Prix at the 17th International Festival of Choirs "Gaude Cantem" in Bielsko-Biała in October 2022; three first prizes (in different categories) at the 11th "Cançò mediterrània"
International Choral Festival – Barcelona – Lloret de Mar in September 2022; 1st Prize in the Baroque category, 2nd Prize in the Renaissance category and a special prize for the programme of highest artistic merit at the 55th Concorso Internazionale di Canto Corale Seghizzi Gorizia in 2016.
Thanks to the aforementioned Grand Prix of the "Gaude Cantem" Festival in Bielsko-Biała, alongside four other ensembles, Dysonans performed at the fourth edition of the Stefan Stuligrosz Grand Prix of Polish Choral Music in Poznań in November 2022, the most prestigious choral competition in Poland.
The Epiphoni Consort
UK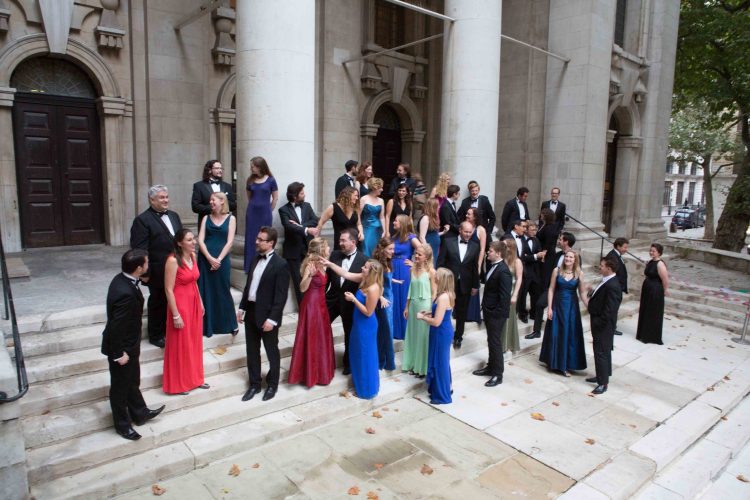 Founded by conductor Tim Reader in 2014, The Epiphoni Consort is a choir for highly trained but non-professional singers in London. It has developed a reputation for creative programming and nuanced performances, as well as championing music by living composers. A project-based choir, its membership is flexible, comprising 50 singers, with around 25 performing at any one event.
The choir's three recordings by living composers – David Bednall, Owain Park, and Bernard Hughes – earned highly positive, 4- and 5-star reviews from Gramophone, Choir & Organ, Radio 3 and BBC Music Magazine.
In addition to its predominantly chamber-style performances, the choir collaborates with orchestras across London performing larger-scale works including Bach's Mass in B minor with John Butt and Roderick Williams, Belshazzar's Feast (Walton), Peter Grimes (Britten), and most recently Seven Last Words from the Cross (MacMillan). The choir has appeared on BBC TV and radio singing Rachmaninov All-night Vigil and Tallis' Spem in Alium.
Laetare Vocal Ensemble
Ireland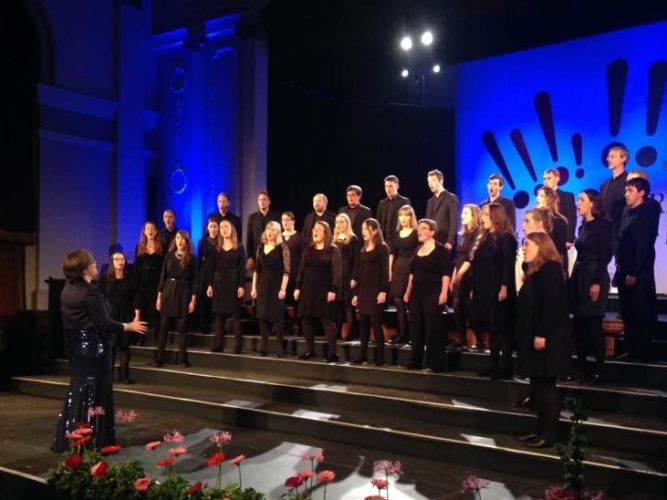 Laetare Vocal Ensemble from Dublin, Ireland, was formed in 2014 and is active in concerts, commissions, festivals, and recordings. Competitive successes include the Ireland's Choir of the Year award at the Cork International Choral Festival, 2nd place at the City of Derry International Choir Festival, a Gold Diploma in the grand prix final of the Ave Verum Festival in Baden, Austria, Premier Choir at the Mayo International Choral Festival, and numerous special awards for the performance of contemporary repertoire. Laetare's latest album, Ghost Songs: Contemporary Music and Words from Ireland, was released to international critical acclaim on the U.S.-based label Divine Art Records in 2021. The choir is conducted by Dr Róisín Blunnie, Associate Professor of Music and Programme Chair of the MA in Choral Studies at Dublin City University.
Männerstimmen Basel
Switzerland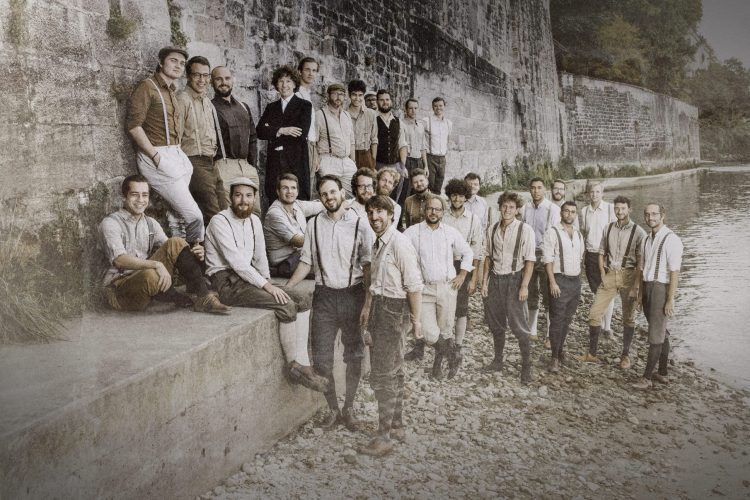 Knickerbockers, a pair of braces, and corduroy jackets: the antiquated look of the Männerstimmen Basel choristers  (literally translated to "Men's voices Basel")  is in stark contrast to the youth of these lads and their fresh performances. 
Led by conductor David Rossel and vice-conductor Adrian Borter, the choir was founded by former choristers of the boys' choir Basel (Knabenkantorei Basel) in 2008. Since then, the choir has performed all over Switzerland, in Estonia, Iceland, Macedonia, Ireland, Slovenia, Ukraine, and the United States.
Aged between 20-40 years, they have impressed audiences and juries in their home country, Switzerland, as well as abroad with their musical performances. For example, they have won Gold medals at the World Choir Games, the Olympic games of choral singing, in Riga (Latvia 2014) and Cincinnati (Ohio 2012), and also the Grand Prix awards at the International Choral Competitions in Cornwall (Great Britain 2015), Cracow (Poland 2017) and Preveza (Greece 2022). 
This energetic choir combines passion and ease, both on and off stage. Having a laugh together is just as important as rehearsing and performing. Thanks to the sponsorship by a local brewery in their hometown Basel, the choristers' supply of amber nectar is ever
Flowing.
Maska
Latvia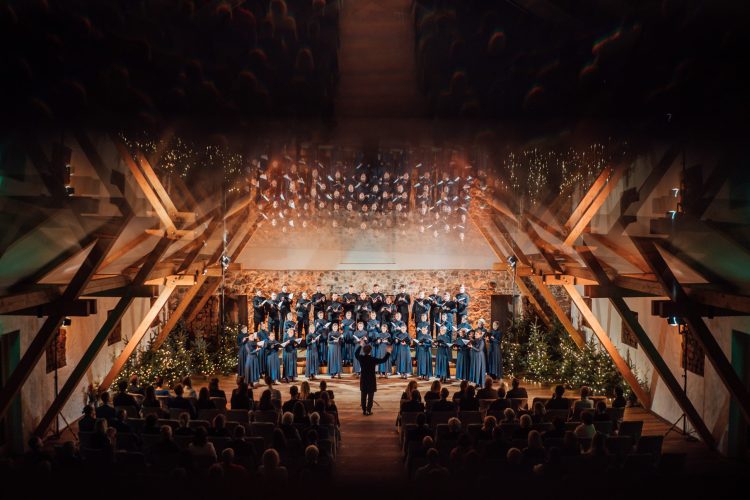 Mixed choir "MASKA" was founded in 2000 by its conductor and artistic director Jānis Ozols. It is one of the best mixed choirs in Latvia and takes an active role on the choral music stage both internationally and in Latvia. 
"MASKA" is proud of its success and high achievements over time. Since early days the choir as shown itself as an ambitious and creative collective, while actively performing in Latvia and abroad as well as taking part in international choir competitions (Slovenia, Czech Republic, Estonia, Finland, Germany, The Netherlands, Spain, Australia, Japan and others).
The choir's repertoire covers a vast range of music – from sacred to folk, classical to contemporary music, always searching for new interpretations of choral music and enriching their performance, often surprising the audience with ingenious performance solutions. The choir cooperates with beloved and world-known Baltic musicians and composers.
An essential part of the choir's repertoire is compositions written by Laura Jekabsone – longtime choir-master of "MASKA", world-wide known as a composer and leader of the vocal group "Latvian Voices". Her pieces composed for "MASKA" are performed worldwide in concerts and competitions.
In 2019 the choir released their third CD – DEDICATION, including music commissioned to the choir.